First Meeting of Witbank H.O.D. Lodge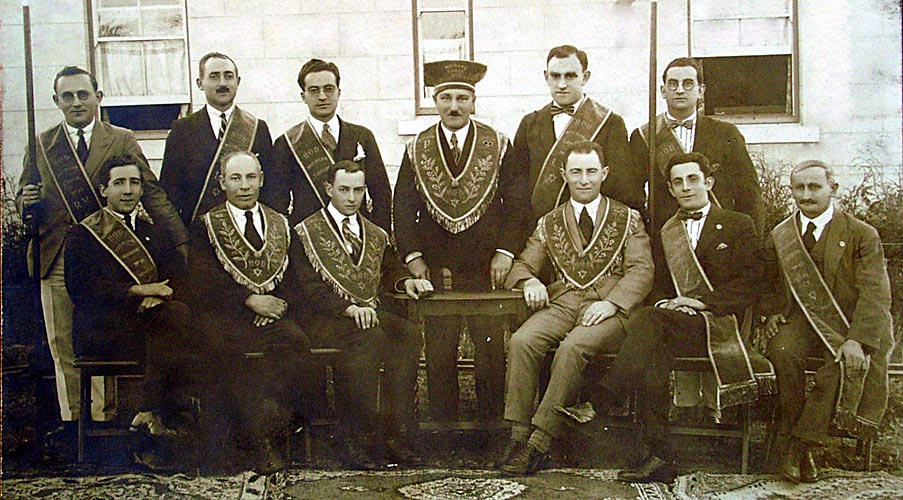 Front Row: BROS. Charlie Deiner, ?, ?, M. H. Katz, Barney Hope, ?

Back Row: BROS. Isadore Behrman, ?, ?, Rabbi ?, S. J. Young, ?
CLICK HERE TO VIEW A VERY LARGE VERSION OF THE PHOTO.
DOWNLOAD TIMES MIGHT TAKE AS LONG AS 10 MINUTES.