BERNITZ FAMILY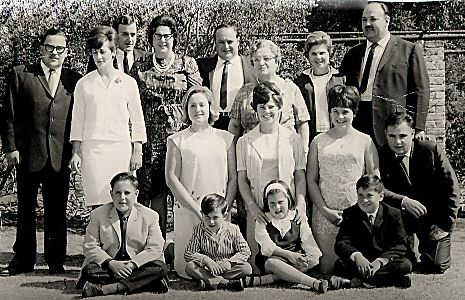 IN THE TABLE BELOW, CLICK ON ANY NUMBER ON
LEFT TO VIEW THAT PARTICULAR PAGE
To return to this list after viewing a page, use the BACK button on your browser.
Number
1
Large version of photo above.
2
Bernitz Family Tree
3
Herman Bernitz, Marc and Roz (Photo)
4
Bernitz Family at Marc's Barmitzvah (Photo)
5
Bernitz Family Photos by Ernie Bernitz April, 2009
6
My Memories of nearly 5 decades of service to the Witbank Jewish Congregation. By Ernie Bernitz.
7
Book written by Charles Bernitz. "The Bernitz Family History". 2012. (72 Pages, save the .pdf file to your computer).
This book is amazing and has a much more extensive Family Tree, than number 2 above.