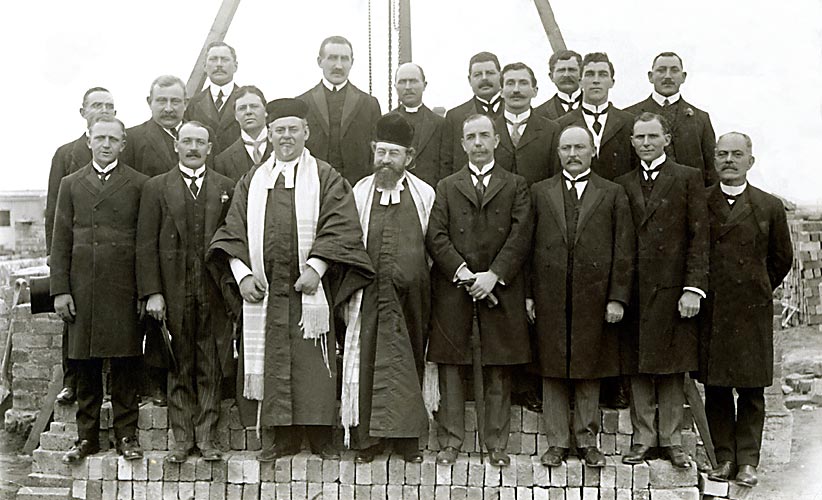 Front row: left to right: Mr. Weiler: J.N.Ziman: Rev. Mannie: Dr. J.L. Landau:
Emile Nathan: S.Esakov: W. Solomon: S.Berkowitz:
Second row: ? : Weinstein: ? : ? : Jacob Woolf Dembo: ? : Israel Slomoi: Nachman Gordon:
S.Katz: Jekkie Friedman: Shulman:
This photograph was taken in 1913, at the laying of the foundation Stone of the Witbank Synagogue. The stone was laid by Emile Nathan Esq.
CLICK HERE TO VIEW A VERY LARGE VERSION OF THE PHOTO.
DOWNLOAD TIMES MIGHT TAKE AS LONG AS 10 MINUTES.